The Gary Edwards Leadership Legacy mission is to provide encouragement and education support to the young people of our community. We are striving to honor the life and legacy of Gary Edwards through giving back to the youth in our community.
Gary Edwards Leadership Legacy was named after Suwannee County Sheriff's Office Deputy, Gary Edwards, after he was killed by a drunk driver in May 2011. The Gary Edwards Leadership Legacy was organized by Suwannee High School graduates, Sherman and Sherwin Riley.
Gary Edwards played an instrumental role in their life as he was their little league baseball coach and school resource officer. Sherman and Sherwin learned a lot of life lessons from Gary Edwards. Sherman and Sherwin look to continue to do things in the community to help young men and women achieve great things. Service and giving back to the community is very prevalent in their lives.
The Gary Edwards Leadership Legacy Committee consists of: Carla Blalock, Gary Caldwell, Robyne Edwards, Lonnie Ford, Rhoshonda Herring, and Mary Taylor.

Sherman Riley, President Sherman Riley is a Suwannee High graduate of class 2000. He is the son of Rev. Clifton and Sonja Riley. Sherman has an Industrial Engineering degree from Florida State University. Sherman has implemented, lead, and driven results in high pace manufacturing environments in Fortune 500 companies. Sherman spent 5 years with PepsiCo making Gatorade where he supported Operations in Florida and Bahamas. Sherman currently works for Johnson & Johnson Vision Care where he works in Operations management to manufacture Acuvue contact lenses. Sherman has a strong passion for giving back to the community and serves on four non-profit boards: Knots4kids Inc., Mentoring Family & Kids, Inc. (NSBE jr), Jacksonville Urban league, and Big Brother Big Sister. Sherman also leads a Dream It Do It program at Johnson & Johnson Vision Care where students are involved in STEM programs and paid summer internships. Sherman is married to JeTonne Riley and has 3 kids: Jordan, Jada, and Joy Riley.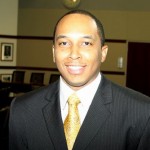 Sherwin Riley, Vice-President
Sherwin Riley is a Suwannee High graduate, class of 2000. Sherwin is a graduate of Troy University where he received his undergraduate studies in Business and a graduate degree from Devry University, Keller School of Management. Sherwin began his Federal Government career by serving four years in the United States Air Force. After his military career, Sherwin transitioned to Federal Government Acquisitions. Sherwin served as a Contract Manager and managed construction, service, and commodities contracts in support of the B-2 stealth bomber at Whiteman Air Force Base, Missouri. Sherwin transitioned to Office of Cuba Broadcasting in Miami Florida in 2010 and served as a Procurement Manager for three years where he managed broadcasting contracts. Sherwin currently works at United States Southern Command in Miami, Florida as a Contract Manager. Sherwin is currently involved in the following affiliations and community associations: Air Force Association, Troy University Alumni, Big Brother Big Sister-mentor, and a member of Alpha Phi Alpha Fraternity, Inc. Sherwin is married to Leslie Riley, CPA, and has 3 children:  Avery, Carter and Blake Riley. They reside in Ft. Lauderdale, FL and attend Christian Life Center.